The long awaited blueprint of your dream-home should no more be a post retirement plan. With apartments for just Rs.7.99 Lakh in Attibele, Bangalore-based premium affordable housing pioneer Sowparnika is making waves across Karnataka, Kerala and Tamil Nadu.

The man behind this increasingly popular brand is Ramji Subramanium, Managing Director. A man of vision, driven by passion to change the way the construction industry does business. Coming from a humble middle-class background, where owning a home was a lifetime dream, he has understood the pulse of the common man. Armed with Six Sigma black belt, Ramji puts together all of his prior experience and learning at General Electric (GE) to transform Sowparnika into a professional project management & engineering company, where quality is key, every step of the way and systems and processes are continuously upgraded as a practice.

Sowparnika through its 360 degree in-house capabilities cuts middlemen commissioning and routes the benefit to the customers, giving true value for money. Delivering turnkey housing solutions from design to execution, this housing firm has systematically developed its in-house expertise for competencies like Architectural Design, Quality Check, Plumbing & Electrical Requirements, Legal Expertise, Land/Property Sourcing & Licensing, and Project Management that are traditionally outsourced. This further helps the developer keep the price under control, while ensuring the use of better quality products.

Making dreams Come True!

With more than 70 percent of customers being first time home buyers, Sowparnika understands the hassles they face to procure loans from financial institutions which often results in stumbling blocks and setbacks of their dream. Hence, apart from its progressive housing solutions, the company also hand-holds the customer through the financing process, giving advice and help while seeking loans from national and private banks.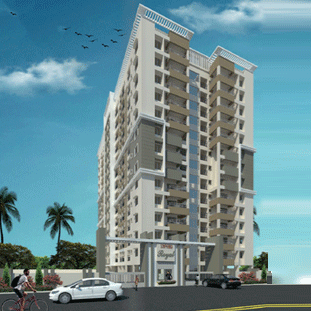 The Professionals
Though a family run business, Sowparnika is managed by experienced professionals with depth of knowledge. Leveraging their experience, the company has emerged as an epitome of the highest standards in construction. Abiding the RERA regulations, the team follows stringent processes on all parameters right from sourcing potential land to on-time project delivery.
With successful sales numbers of 80-90 units per month in the last one year, the firm currently has 27 projects across Karnataka, Kerala and Tamil Nadu at locations such as, Bangalore, Mysore, Trivandrum, Cochin, Thrissur, Kottayam, Changanassery, Guruvayoor, Tirupur and Coimbatore. Sowparnika is today the fastest growing and most preferred developer of premium affordable homes in South India.
Partnership with Employees
Ramji says, "We cannot deliver any product without satisfying our internal stakeholders – Our Employees". Team Sowparnika is a fine blend of career-driven youngsters and seasoned professionals and talent is recognized, nurtured, respected and rewarded. For professional and personal development, the employees are exposed to innovation and training workshops regularly. The business processes and inter-departmental relationships are seamless. This not only enables the team's workmanship, but also enhances the work quality. The company hosts TQM (Total Quality Management) programs for all their employees. Top management teams are sent for leadership training programs to IIM and ISB to strengthen their leadership qualities.
Giving Back to Society

Ramji believes in giving back to the society from where he has gained immensely. The company partners with GE volunteers and Rotary International to provide education to 120 children near Parangipettai, Tamil Nadu. In association with the Satguna Sangraha Trust, Bangalore, the firm provides education to under-privileged kids as well as children who have exceeded age limit for conventional schools.

Projects Designed for Modern Cosmopolitan Lifestyles

In sync with the fast growth and cosmopolitan culture of Bangalore, Sowparnika recently launched 'Columns'- a high rise premium apartment with 14 floors and 360 units. They consist of 2 and 3BHK stylish homes that come at an amazingly affordable price between Rs.35-45 Lakh. Similar projects dot the South Eastern corridors spanning from Whitefield to Sarjapur, the hottest job hub of Bangalore. Since 75% of the apartments get booked early in to the launch of the project, the customers are in full sync with the entire construction process.
An efficient Customer Relations Teams ensure that customers have a good experience throughout the building process. An indicator of the rich customer satisfaction is the sales recorded through customer referrals.

The Future

Today, while urbanization is growing at a rapid pace, cost of living, land acquisition and construction are also shooting up. Thus, it becomes a challenge to meet the needs of the urban population seeking affordable housing. To cater to this need, Sowparnika provides beautifully styled, compact premium homes within the range of 20-40 Lakh. This perfect combination ensures quick sales. Sowparnika flourished with 40 percent revenue increase in the preceding fiscal, even though demonetization and GST depressed the market. The company has a projected vision to achieve 1000 crore turnover by the year 2022.The plan is also to diversify into other verticals including affordable commercial tech parks, hospitality and financial institutes.

Sowparnika is a brand of the future that makes your fantasy of owning a dream-home come true.

Key Management:

Ramji Subramainum, Managing Director
Awarded as Business Leader of the Year by Brands Academy, Ramji spearheads team-Sowparnika with his immense expertise in financial and managerial roles in notable conglomerates.

Offices: Bangalore (HQ), Kochi, Coimbatore & Trivandrum