The role played by media in making or breaking a brand can hardly be overstated. One misstep and it could cause an irreparable damage to a brand's image; on the flipside, a successful media campaign could catapult a rather small brand into the league of big players. Therefore, companies today seek out competent media consultants who can not only deliver a business's communication goals but also understand the importance and process of brand building by communicating in the brand's language. Skateboard Media, a young media consulting organization, is known to focus all its efforts in delivering campaigns that align with a brand's specific needs. "Understanding a brand and its evolution is an intricate process and we have witnessed unprecedented success when both partners understand the nuances of it and work towards the common goal as a team," elaborates Shailaja Rao, Co-Founder, Skateboard Media.

360 Degree Approach to Communication
Building effective media collaterals is a complex process; India's varied religions, cultures and news adapting patterns make it all the more difficult. Therefore a brand's PR approach varies from region to region depending on the campaign's objective and target audience. Skateboard Media devices campaigns based on the level of penetration required for maximum impact, but the team also makes sure that the core value system and key messaging/position remains consistent across the geography and is region agnostic.

Having identified the need for well-rounded and well thought-out communication services, this Delhi-based firm functions more as a consultant than an agency. The company has built competency in handling Public Relations, brand consulting, crisis management and high impact campaigns for brands across a range of industries. While rendering these services, the team adopts a holistic roadmap that caters to all stakeholders involved in the process while cohesively working with both traditional and the new age media to collaborate and co-create customized solutions.

Keeping in mind its clients' varied needs, Skateboard Media renders communication consulting across traditional media, new age media outreach and brand consultancy. In terms of traditional media consulting, Skateboard offers a rich spread of Public Relation services including end-to-end media promotion including content development, press conferences, product launches, brand building, thought leadership programme, media training, and crisis management. The organization also specializes in managing and creating campaigns across genres of new age media through an extensive blogger media outreach to maximize impact for brands.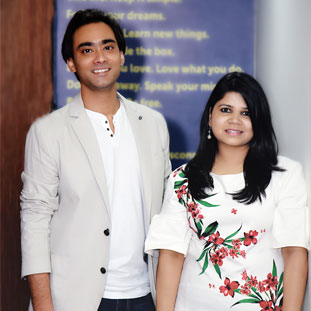 Skateboard Media has built competency in handling Public Relations, brand consulting, crisis management and high impact campaigns for brands across a range of industries
Not limiting its objective to rendering cookie cutter media solutions, the company also helps brands attain maximum reach for its audiences. It does so by constantly exploring cross promotion tie ups, sponsorship opportunities, digital consumer campaigns and advising them on every step of brand building as and when needed. Additionally, the company has also created an arm to offer 360 degree solutions to brands in the events, creative, digital marketing and media buying space.
Establishing Successful Relationships
Having built a strong roster of services, this young organization has amassed a reputable clientele which includes established as well as young brands from varied industry sectors. Skateboard Media's portfolio of clients include names such as Gionee Smartphones, ShopClues.com, Nuance Communications, Doctor Insta, Radisson Noida, Park Inn by Radisson, Revlon Professional, Loccitane, Ingram Micro for the launch of iPhone 5 in India, Akai consumer durable, Energizer Global, Video Tap, 22 Motors, Quasar Enviro, Livpure, Hang Out Family Entertainment Centre, Carmesi, Fever 104, Vajor, India.com, 91Mobiles, Mashable India launch, City Furnish and ad:tech India among others.
For a young organization to have built such an enviable clientele is no simple feat. "Our biggest strength lies in the relationships we have built, nurtured and elevated through our journey. We have worked with various young brands and we have both grown together," explains Manas Mrinal, Co-Founder, Skateboard Media. The organization also takes great pride in having earned recommendations from some of the most influential stakeholders in the fraternity and media. "We believe this has been made possible due to our passion, integrity and knowledge, which is backed by our zeal to create something new everytime," further substantiates Manas.
Powering Skateboard Media's strong and steady run towards success is the core team's undivided focus on creating a momentum in the business of communications. The organization came into being with the idea of ushering a new wave of creativity in the field of communication. A creative mind-set backed by well researched knowledge & practice enables the company to deliver consistent results every time.

Building Momentum for Further Growth

Established in 2012, Skateboard Media has since maintained a strong pace of growth. In the last two years, the company has expanded its functioning across Mumbai, Bangalore & Kolkata. The firm has also expanded its onboard associate fleet to 32 cities reaching out to the length and breadth of the country. Not restricting its work within India, Skateboard Media has worked on certain projects for its clients in Middle East and SEA.

The company now intends to focus on building competency in rendering Digital marketing and Social Media consultancy. The coming year will also witness Skateboard Media expand its footprint globally across key continents along with already existing robust network in Metros in India. Although the company has its eyes set on achieving greater success in the future, Skateboard Media still intends to measure its success through being a part of its clients' success stories.

Key Management:

Shailaja Rao, Co-Founder
Shailaja leads Strategy & oversees Operations at Skateboard Media for clients in the technology, corporate and lifestyle space along with being an integral part of the Business Development team. She also takes keen interest in mentorship and is responsible for nurturing talent at Skateboard Media. A Post Graduate in Communication, she brings in over 15 years of experience in Public Relations.

Manas Mrinal, Co-Founder

Manas heads the Business Development & Client Servicing along leading the new age media practices at Skateboard Media. Bringing in 12 years experience in public relations,Manas has worked with several leading multi-national firms with experience in Lifestyle, Fashion, Telecom, Technology & FMCG space.

Office: HQ in New Delhi

Recognition:

National Award for Advance media practices by IAAPI Annual Awards in 2015
Top 10 Upcoming PR consultancies to watch out for by Reputation Today in 2016